Zephaniah Drake's Brick Hotel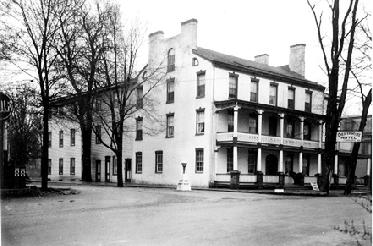 Zephaniah Drake's Brick Hotel
Zephaniah Drake's Brick Hotel

The Brick Hotel, now known as the Publick House at the intersection of
Main Street and Hillside Avenue, was erected around 1810 by Zephaniah Drake and Jacob Drake, Jr. Early in the 1850ís Daniel Budd and Theodore Perry Skellenger purchased the Chester Hotel for $3650 with a fine new school in mind. They brought the renowned William Rankin to Chester in 1854 to conduct the famous Chester Institute. He started his school across the road while waiting for the hotel to be enlarged and made ready.

Click on Photos below to Enlarge them.
The photos below are what this building looked like just before the renovation in 2006.